Upcoming Classes and Workshops
Lansing Makers Network offers classes and workshops on a variety of topics from woodworking and crafting to software and electronics. Check back often as new classes are scheduled regularly.  If you'd like to see a class offered (or would like to see a class offered again) contact us at education@lansingmakersnetwork.org.
To view previous class offerings, visit our Eventbrite organizer page (and click on "Past Events").
Non-Members $325.00 / Members $295.00
June 4, 2018, 6:30 pm - July 2, 2018, 9:30 pm
Learn the basics of using heat, hammer, and anvil to form metal into beautiful and useful objects. In this 5-week class, you will be introduced to fundamental skills including tapering, dishing, bending, cutting and twisting of hot steel while makin...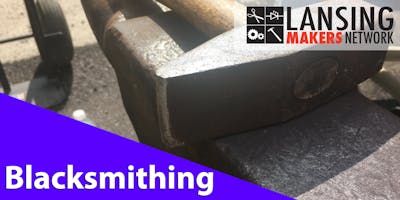 Non-Members $65.00 / Members $55.00
June 23, 2018, 10:30 am - 1:30 pm
Have you always wanted to try your hand at blacksmithing? Come, join us for this 3-hour workshop, where you'll learn how to taper, bend, and twist steel as you forge an attractive j-hook (suitable for mounting on a wall). No previous experience ...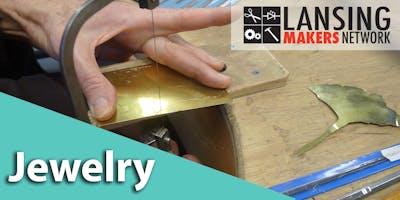 Member $55.00 / Non-Member $65.00
June 24, 2018, 1:00 pm - 4:00 pm
Learn the basics of jewelry making. Make your own custom pair of earrings or a pendant while learning how to use a jewelers saw,  piercing practices, cold smithing and finally polishing to a finished shine.  This class is beginner focused and par...